Do you sit in front of a plate of veggies poking and moving them around instead of eating them?
Do you find yourself struggling to eat that last portion of asparagus?
Do you just hate the idea of eating a large serving of veggies?
One of the biggest struggles for people switching to the paleo style diet I suggest is getting in adequate servings of vegetables each day.  Whether it be because of poor appetite, lack of preparation or distaste for them, people struggle to eat enough veggies.  So I'm going to include some of my top strategies for getting in more veggies throughout the day that hopefully you will find enjoyable rather than tedious.
1. Drink Extra Veggies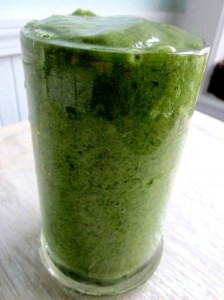 Pros:  Drinking extra veggies by juicing or using super food powders like Photo Px or Paleo Greens are great ways to add some extra plant nutrients to your diet.  They provide you with large doses of antioxidants, vitamins, and flavanoids.  I personally prefer to mix fresh veggies juiced with a superfood powder.  This increases fiber content and it's always best to have fresh produce.  But powders make it easy to get a wide variety of plant nutrients for 20+ different sources.  Research shows it is just important if not more important to eat a wider variety of vegetables as much as it is too get adequate quantities.
Cons: You don't get as much fiber from superfood powders as you do with whole veggies.  There are also some digestive benefits to chewing your food that you miss out on when you juice or use veggie powders.  While shakes are a great way to supplement more veggies into your diet, you still need to eat a good portion of them fresh.
2. Use Healthy Fats
If you really want to increase your appetite for veggies, nothing does the trick like adding healthy fats to them.  A lot of people have a poor taste for veggies because they have been eating a poor diet for so long.  Tastes like bitter are not appealing to the taste buds when they have been overwhelmed with sweats and processed foods.  Adding fat can make veggies much more satisfying to the palate and have you going back for seconds rather than throwing out half of your first portion.  The best fats for this are pasture raised butter and organic extra virgin olive oil.  Things like nut butters and oils are also acceptable, but in moderation.  You should have almond butter with your celery, not celery with your almond butter.
3. Use Veggies as Wraps or Bowls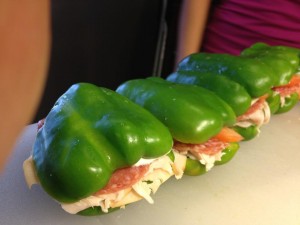 It can be easier to eat veggies when they don't seem like an added item to the menu.  Using veggies as wraps and bowls makes them a part of the meal more than an addition.  It also produces new flavors because the veggies are now integrated into the protein and fat sources of the meal that are rich and flavorful.  Some examples here are lettuce wrapped burgers, pepper bowls, or cauliflower casseroles. 
4. Make Veggie Pasta dishes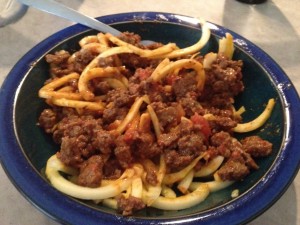 A great new toy in my kitchen is the spiroolli.  It turns vegetables like zucchini and squash into nice pasta like noodles that you can dress up with your meat and a little healthy sauce and herbs.   This is a great way to add veggies to your meals while increasing the appeal of the meal and not having to have veggies as an extra dish.  You can also use steamed cauliflower or broccoli in place of a pasta dish and add your meat and sauce to this as well.
5. Purchase, Plan, Prepare
As always when it comes to any nutritional strategy, you have to get the 3 P's done first.  Purchase fresh produce preferably twice per week so its nice and fresh.  Plan you days or week so that you don't have to make those last minute decisions when your hungry.  Research shows that when you have fasted, you not only eat more food when you break it, but you select worse foods.  You can avoid reaching for the carbs or convenience foods if you have already planned and prepared what you are going to eat each day.  Veggie food prep needs proper planning because you don't want to nuke them in the microwave at work, so it's important to take into account your lifestyle situations and what you will have access to.  Saving hot foods for dinner when you are at home are a good idea if you don't have the time or means to heat or cook during the day.  You can rely on things served cold or raw during the day if you just pre wash, slice and dice before hand.  Salad greens, carrots and celery are more convenient choices for the busy worker.
Getting in 12+ serving of vegetables per day can be a challenge, but it can be done, and enjoyed if done right.  When it comes to fat loss and optimal health, this is often one of the limiting factors for many people.  Don't let lack of plant nutrients stall your results, try some of these strategies today!
---