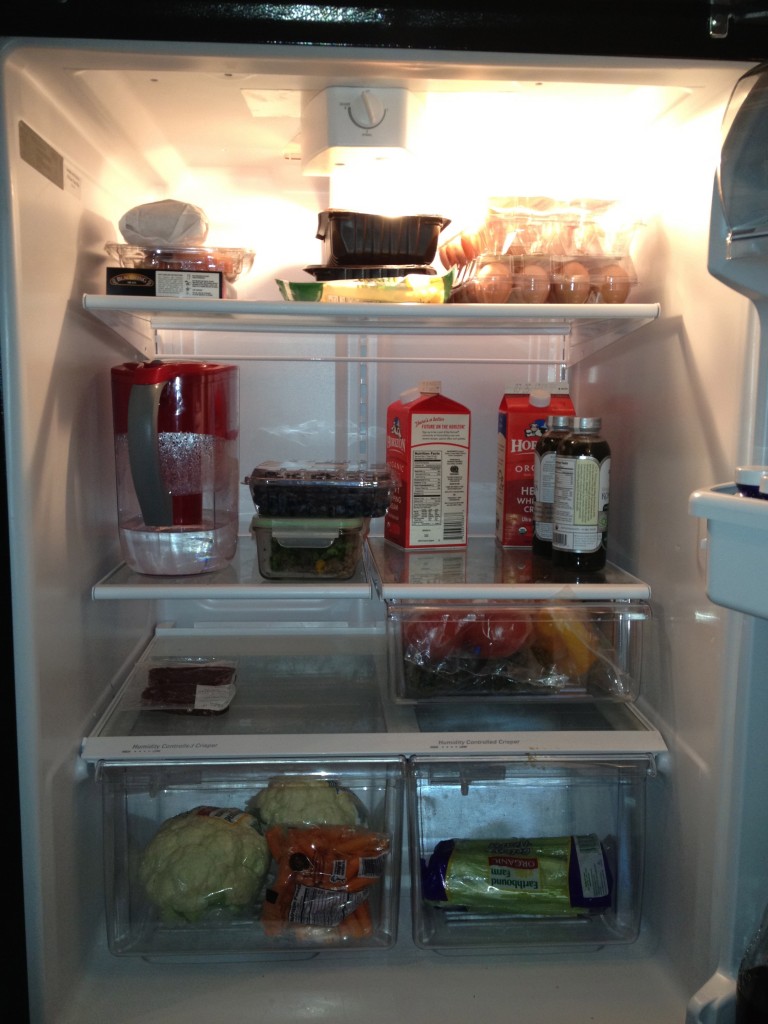 I can't count how many times I have been asked how I manage to eat the way I do.  I've been doing it so long now I guess I don't even think about it.  A paleo diet is not a complicated one unless you make it.  It's the people that try and make all the box foods for themselves at home that have trouble.  I will occasionally make the homemade pizza or gluten free pancakes to indulge, but 90% of the time I keep it clean and simple.

What you see
cage free eggs
free range ground turkey
grass fed beef
free range chicken
grass fed elk
grass fed ostrich steaks
organic heavy cream
organic cauliflower
organic baby carrots
organic celery
sweet peppers
asparagus
blueberries
organic mozzarella cheese
some live kombucha
filtered water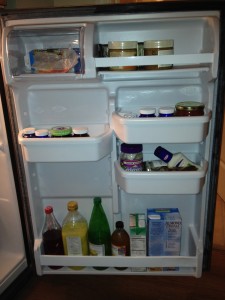 In the Door
Almond butter
Cashew butter
Organic butter
my probiotic stash
organic salsa
organic cherry juice
organic extra virgin olive oil
organic lemon juice
organic apple cider vinegar
coconut milk
almond milk
and a tiny tray of condiments for my not so good sport guest
Oh and a dark chocolate bar behind the nut butters…. nobody is perfect 😉
What do I do with it all?  Here are 3 sample dishes from my kitchen to yours
Day 1
Breakfast – 6 Cage Free Eggs, small glass of almond milk
Lunch 1/2 – Sautéed Elk and Sweet peppers with celery and cashew butter
Dinner – Ostrich steaks cooked in coconut oil with asparagus
Day 2
Breakfast – Ground Grass Fed beef  (yep plane just as is mmmmmm), handful of blueberries, small handful of pistachios
Lunch 1/2  – Chicken and steamed broccoli (was in the freezer) covered organic butter
Dinner – Ground Turkey cooked with garlic pepper and then mixed with mashed avocado
Day 3
Breakfast – Ground Bison, small organic apple, handful of brazil nuts
Lunch/Dinner – I bet you were wondering what all that cauliflower was for!!!!
Cauliflower Casserole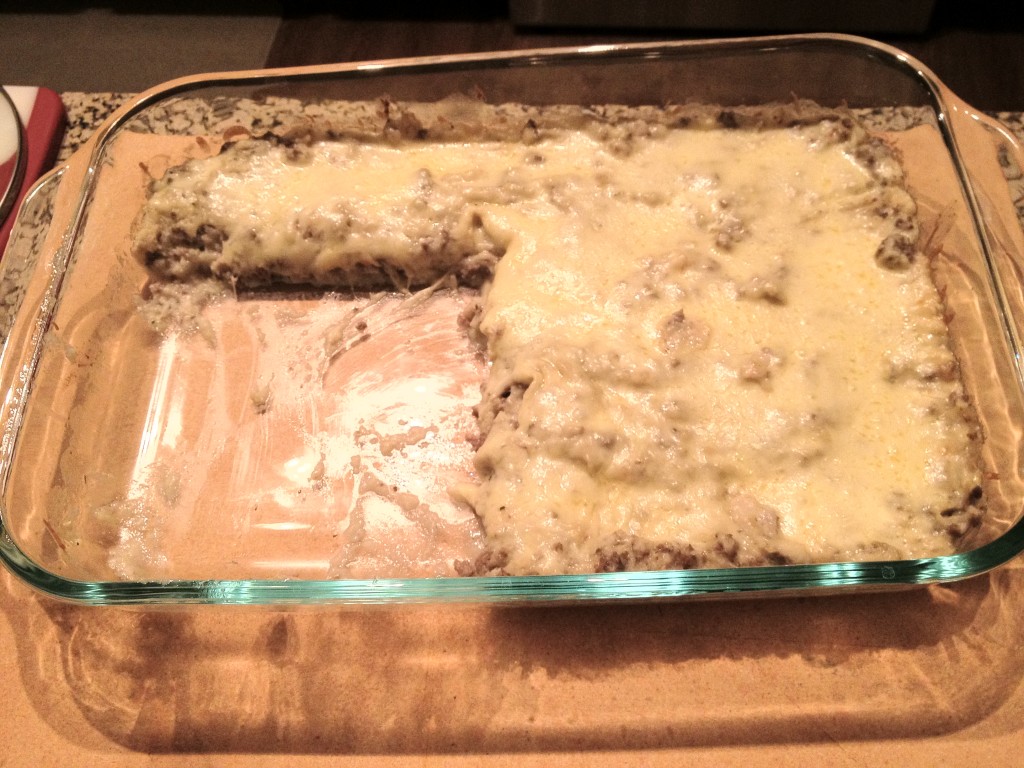 Recipe
Steam one large or two small/med heads of cauliflower until you can mash them easy with a fork
While steaming, cook 1 pound of ground meat, in this case I used grass fed ostrich
Dice up 1/4 sweet onion
Once steamed, mash cauliflower in a large mixing bowl or food processor.
add in onion, 1,4 cup cream,  and press 2 sections of garlic clove.
Drain meat, then add and mix until you have an even mixture of what looks like meaty mash potatoes
Spread evenly in a 9×15 baking pan
Sprinkle on cheese
Set in oven on 350 for about 10-15 minutes, just long enough to melt cheese
Let cool and serve
---