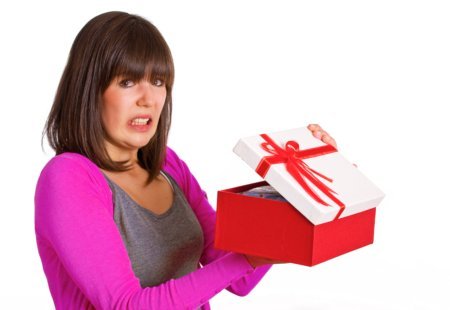 Ok so its down to the last days of shopping and you might be running out of ideas for some.  Here is a short list of gifts that you should avoid getting, if you the value the health of the recipient.
Scented Products – Cologne, perfume, candles, and personal care products can be a  major source of toxins that have negative impacts of body composition and health.
Cooking Ware or Tupperware – If you are not in the know on healthy cooking items like cast iron enamel, BPA free, lead free etc, then it's best you get a gift card in this situation.  There's no sense in getting one of those gifts that either just gets stored in the back of a cupboard or gets re-wrapped and passed along.
Cosmetics and Hygienic Products – Not only are these another are where lots of toxins can be found but they also tend to be an area of great personal preference.  I can assure you, that when it comes to things like natural deodorant, no matter how safe they may be, they just don't work for everyone.
Gluten Contaminated Goodies – Even the healthiest of us are entitled to indulge a little over the holidays, but the one thing that is usually even kept off the cheat list is gluten.  The long term negative effects of even one meal are simply not worth it with so many gluten free alternatives out there now.
Cardio Gadgets – The aerobic training industry is perhaps the largest in fitness.  With everything from treadmills, heart rate monitors, to tracking  pods that go it you shoe.  Even those these items, apps, and gadgets seem like they are really cool with all their new tech, they are working with a poor training system.    I have a modo now.  Friends don't support friends aerobic training.  The best thing you can is point them to a PICP trainer for a little educations.  They will thank you down the road.
---