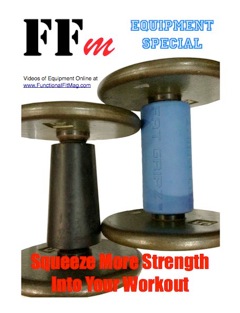 This issue is an equipment special covering some of the best ways to squeeze more strength into your gym or workouts.  Featuring expert analysis from PICP level 5 coach Eric Falstrault (Bodhifitonline.com).
Fat Grips Vs Tyler Grips Vs Thick Bars
 Trap Bars
Swiss Bars
Sand Bags
Tires
Eccentric Hooks/ Weight Releasers
The Prowler
Pendulum Dumbbells
Plate Mates
Local to Iowa readers can see these products in use at Hanson Performance or non local coaches should contact a PICP coach near you.
---