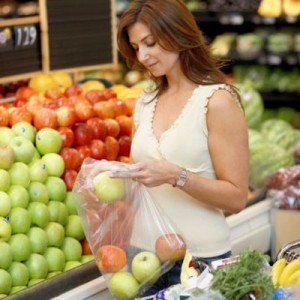 When it comes time for holiday preparations, success starts in the grocery isle.  If you don't make good decisions here, a long list of bloated regretfulness is sure to follow.  A simple rule to follow is to try and do most of your shopping in perimeter of the grocery store.  This tends to be where you will find the produce and meat.  Here are a few quick suggestions to help you create a healthier list to work with.
Buy real butter and healthy oils like Olive oil, Avocado oil, or nut oils like Almond.
Use gluten free whenever possible.  You can now find gluten free flour and baking ingredients in most health sections.
Buy healthy sweeteners like stevia extract, and sugar alcohols to reduce sugar content
Buy almond and coconut milks to replace high carb dairy milk.  Make sure to opt for the unsweetened versions, otherwise your just swapping one sugar for another.
Use healthy red wines if you need to serve alcohol.  Generally Pinot and Merlot are safe choices because of there high resveratrol content
Buy ingredients for your own dressings.  A little oil and vinegar will not only save you some carbs, but likely some money in the process.
Opt for sweet potato over white potatoes.  Sweet potatoes have a much smaller effect on blood sugar
Buy some brown rice.  If you can incorporate this into a dish it is not only filling, but a healthier source of carbohydrates that also has a smaller effect on blood sugar.
---