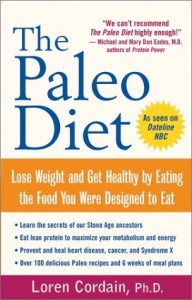 Let me start by saying that diets, by most standards are a very bad idea.  If you are going to approach nutrition, it has to be with the understanding that it is a lifestyle, not a fad.  Most diet programs are not health conscious, they are purely designed to be scale conscious.  These diet programs yield short-term results and long-term failure. What part of eating fast food and processed junk for 9 months, and then only eating egg whites and cauliflower the other 3, sounds healthy?  You can't be healthy part-time in life or you will end up with a part-time existence on the planet.  Nutrition has to be a part of your everyday life, which is why it is important to make it through all the mis-information out there.  In my opinion the only diet that offers longer term success is a Paleolithic style diet that is not just about weight loss, but about health, detoxing and longevity as well.  The Paleo diet is similar to a whole food diet, but it is limiting those whole foods to foods that we are naturally adapt to digesting and getting nutrients from. Now there are still ways to maximize this type of eating, so knowing what things are beneficial for what is key.  I suggest you start your quest with the book "The Paleo Diet" by Loren Cordain.
Since many of the common diets for weight loss are also some of the most detrimental for your health.  I am not going to break down every single one.  Here are a few do's and don'ts when looking at a nutrition program.
Number 1:  Go low carb as the basis of a fat loss diet. In head to head scientific research, comparing the top diet systems, the lower carb diets provided better results in terms of weight loss and much better results in terms of cardiovascular risk factors and overall health improvement. And just in case you were wondering, the winning diet was the Atkins diet. The Atkins diet also reported to have a higher rate of compliance compared to higher carb diets. This is because low carb diets reduce insulin.  Insulin is your fat storing hormone.  Controlling insulin can really help control cravings and portion controls.  When you eat some low fat yogurt for instance, your insulin spikes, and then falls drastically to manage your blood sugar.  This results in you craving more carbohydrates shortly after.  Insulin is also the hormone of aging. By that, I mean, there is a direct correlation in the amount of insulin your body produces and how long you will live. So the less insulin you make, the better.  Our bodies are made to survive on literally zero refined carbohydrates. Before we started manufacturing sugars, the only simple sugars a human would come across might be a bee hive! Fruit was only available to those residing in tropical areas, and when it was in season. Today we are surrounded by refined carbohydrates every day, when our bodies are only made to handle them every once in a great while.
To read more of this article including steps 2-5.  Download the full issue of Functional Fitness Magazine free 
---