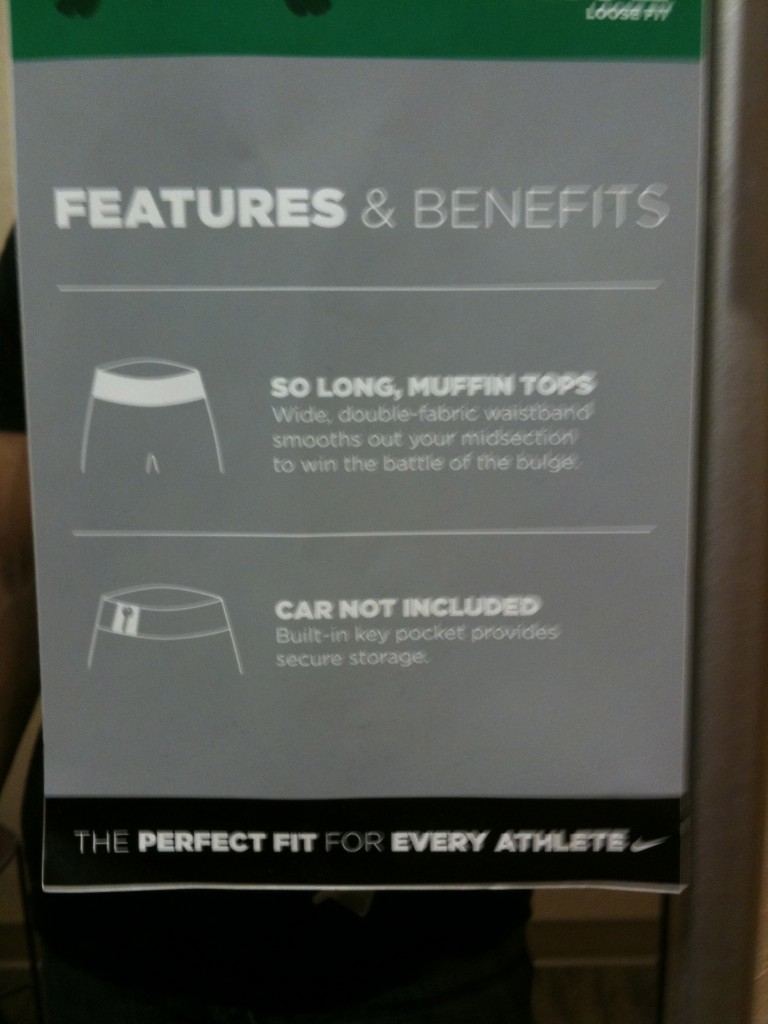 For as far back as history will take us, fashion has been part of society.  How you look in what your wear will always be a concern to many.  Because of this, the fashion industry has made billions from clothing designed to make you "look" better than you really do.  Today's designer jeans and padded bras are yesterdays push-ups and corsets reinvented.  But how far is too far when it comes to contouring your physique with tight-fitting contoured clothing?  Well, I was in a changing room the other day and I think I found an example of over-reaching.  (See right)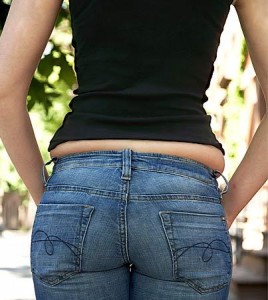 Now before you start LOL and ROTFL, make sure you read all the way to the bottom.  Not only are these pants designed to double stuff your muffin top, they are "The perfect fit for every athlete" – Nike.  Now thats exactly what I think when I picture an athlete in my head.  In case you're not sure what I'm talking about, here is an example that will not make you lose your lunch.  (left)
If you have been to a shopping mall lately, you may have even seen some of those shops that sell the little industrial strength spandex suits you wear under your clothes to push all the flab into the right places or the booty shorts with the fake butt cheek pads in them.  Those are a little more funny because I can't honestly see anyone buying them.  I'm not being sensitive to people who are uncomfortable with their bodies, but there is a right way to go about it, and sugar coating the topic isn't going to help anyone.
We have become such an allopathic society that everyone just wants to put bandages and muzzles on problems and never actually find the cause and fix it.  If you don't like the shape your body is in, trying to hide it into some form fitting clothing is only delaying the inevitable, and that is the need to change your lifestyle through nutrition and exercise.  Ever hear that saying that true beauty is on the inside? Well it works both ways, few people look unhealthy on the outside and have a stellar bill of health on the inside.  This is your body rebelling against what you're doing to it.  Too self conscious to exercise?  It's called baggy clothes, people.  They were actually the thing back in the 90's,  so just pretend you're not up on your fashion, put on an oversized T-shirt, and get your muffins cooking at they gym.  Besides, if you're going to the gym to impress someone, you're wasting your time.  Impress people with your dedication, motivation, and consistency which will inevitably turn into results.
BUT WAIT!!!!
What about those toning clothes and shoes?
In a word BULL*#$!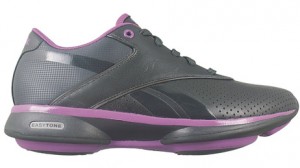 "Reebok International Ltd. came to an agreement with the Federal Trade Commission over what the government said were "over-hyped advertising claims" by Reebok that a pair of its specialty shoes could tone leg and butt muscles better than regular shoes."  End result, Reebok pays out 25 million in refunds for false claims that the shoe toned the legs and butt more than regular shoes.  They are really lucky they haven't had to pay for all the joint dysfunction created by people using the shoes.
A few clothing brands tried following suite advertising that their workout clothes would make you burn 50% more calories.  I expect a similar fate to fall upon them if they continue.
---