The health benefits of switching to a gluten free diet are astoundingly great.  It is because of the life changing experiences people receive after cutting out gluten that the gluten free movement is the largest growing health movement in the food industry.  "the functional medicine circle has isolated at least 55 diseases linked to it" – Charles Poliquin.  Unfortunately the food industry is taking something good, and turning it into something not so good in order to profit on the movement.  The first step in going gluten free is to educate yourself on what gluten is.
Gluten is a protein found in most grain  products.  This is most processed foods, and anything using flour or thickening agents.  Most of your customers gluten intake will come from wheat products, but also from barley, triticale, rye, oats, spelt. Oats themselves do not contain gluten but, they get cross-contaminated by being carried in trucks that also carry wheat.  Rice and buckwheat are two other examples of grains that do not contain gluten.
The short coming of people going gluten free today versus a few years ago is the development of the gluten free processed food.  These foods are developing quite the popularity with large brands because they can use gluten as the villain of health and promote a product that is not healthy as now seeming more healthy because it is gluten free.  The have essentially taken the devil out is the marketing strategy.  An example of this would be today's loser, the gluten free doughnut (Right, at least they are on sale though lol).  Obviously a doughnut or donut, which consist of fried starch sugar and fat is not a healthy choice.  It contains no real nutritional value and provides the exact ingredients needed to neutralize the benefits of removing gluten from your diet.  The high sugar content of these processed gluten free products causes inflammation to remain high and some of them actually increase insulin more than their gluten containing counterparts which is detrimental to fat loss, and promotes fat storing.  Many gluten free products have higher sugar and food additive levels in order to make the taste and texture closer to the gluten containing product.  People have become accustomed to those taste and textures, so the way for these food companies to market their product is to match those the best they can while still being able to apply that gluten free tag.
In the past a gluten free diet forced the participant to eat much more healthy because it also eliminated almost all processed and sugar laden foods.  Gluten free brownies, cookies, and donuts did not exist unless you were going to take the tireless effort to make them from scratch using rice flour or some other gluten free grain flour.  You don't have to worry about gluten in meat, fruit and vegetables which is what a healthy diet should be based around.  So where do all these gluten free products fit in.  If you want to WIN at going gluten free, you need to avoid these LOSER gluten free processed foods as much as possible.  Save these things for birthday cakes and holidays.  Starting your day with gluten free donuts is not going to increase your health, it's only going to decrease your bank account.  you can't get healthy just by buying more expensive food, you have to buy more nutritious food.  The winners of gluten free foods are whole foods: meats, nuts, fruits, and veggies.  Please also don't fall for the horrible marketing of companies putting gluten free labels on products that already are naturally gluten free.  It's just a way for them to charge more for the product.  A example I am very familiar with is dairy products.  Cheese should not contain gluten, so paying double price for gluten free cheese is a scam, nothing more.  When it comes to cross contamination of products, like say oats and nuts that may have come in contact with wheat.  This is mostly a concern for people with celiac disease who have an extreme reaction to gluten.  People just looking to remove gluten from their lives for health benefits will likely not see negative effects from these products.
LOSER – Gluten Free Processed Foods
Winner – Good old fashion whole foods that naturally have no gluten.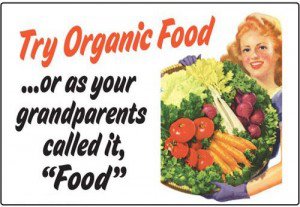 To learn more about gluten and why you should avoid it read these articles
Top 12 Reasons Gluten, if sensitive to it, Should Be ELIMINATED From Your Diet: Part 1
---